Our Profile
GEPL was established in 1996 as Gaekwar Services Ltd. The company was set up to capture all business opportunities that could be exploited on the palace estate and also double as a holding company for the investments that Mr Samarjitsinh Gaekwad would do. Gaekwar Services commenced operations with a paid up capital of Rs. 5 Lakhs with substantial holding held by the chief promoter and family members. Only recently in 2017 , the company became a private limited and also changed its name to the present one - Gaekwar Enterprise Pvt.Ltd. The company has four verticals of business - Banqueting & Conference, Golf Club Operations, Palace Museum Operations & Real Estate Division.
Vision
To carry forward a legacy of Maharaja Sayajirao Gaekwad through a Company which creates growing value to the Nation's economy and Company Stakeholders while generating employment & empowering people.
Mission
Consistently build wealth generating capacity in a competitive business environment to derive superior value.
---
Core Values
Customer Focus
All business aimed at customer quality and satisfaction.

Excellence
Striving for excellence and doing the right thing.
Employee Welfare
Utmost respect, care & consideration for employees.

Nation First
Striving to build economic value for nation while not compromising in compliance, applicable laws & regulations.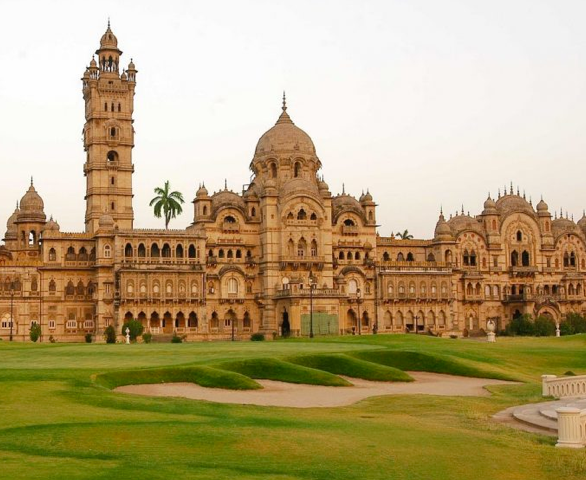 Corporate Strategies
GEPL is a Board managed company creating value for shareholders while empowering. Management sacrificing corporate governance policies.
Create multiple drivers of growth portfolio.
Focus on portfolio with key drivers being hospitality, real estate and tourism related business.
Ensure each business is profitable & competitive.
Synergize each division with the other to derive benefits.
Create leadership in each unit by encouraging talent & focus on top management teams.
Corporate Governance
GEPL Corporate Governance philosophy stresses transparency, accountability, control & ethical practices to be followed for ensuring highest standards of corporate governance.
Our Polices
POLICIES / POLICIES ON RELATED PARTY TRANSACTIONS:
The nature of assets managed & operated by the company entails strict and comprehensive disclosures of related party transactions guidelines be followed.
Transactions of the following nature are subject to in depth scrutiny and necessary board approvals.
Inter corporate loans given / taken by the company to / from delayed parties.
Transactions exceeding limits.
Transactions involving relatives / family of management.