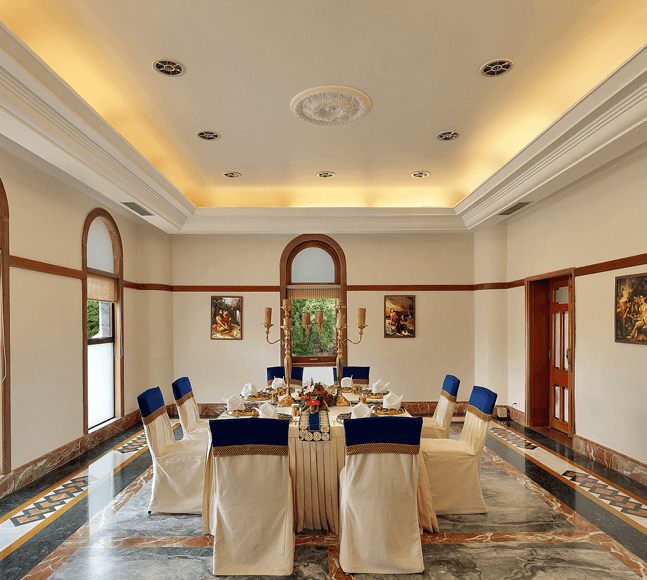 LVP Banquets & Conventions
LVP Banquets and Conventions commenced operations in 2013 and already has seized the biggest revenue share of the company. New Wing section of the palace was converted for banqueting and conference facilities with s ate of art kitchen and allied facilities. A professional team manages the day to day operations which can cater to events as large as 2000 people. For more details, you may click here.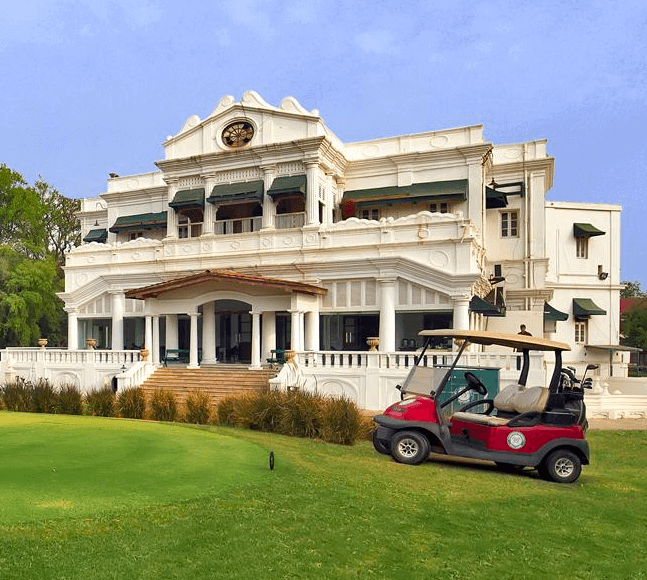 Gaekwad Baroda Golf Club
The GBGC was the first business of this company. The club stared with the construction of the first golf club project of the state and continues till today as one of the premier institutions of the city. The club now offers world class sporting facility for tennis , badminton and other sports. For more details click onto www.barodagolf.in
Palace Museum Operations
Lukshmi Villas Palace is an iconic palace of the country and on of the few palaces which continues to be the home of the royal family of Baroda. Realising the huge interest of visitors to see the architectural palace and its famed collection of arts and armory, the palace was opened to visitors. The visitors can buy tickets and view the historic palace. Currently the palace gets over a lakh visitors per year. Apart from sowing the palace , some parts of the palace garden are let out for large events. Film shoots and advertising campaigns have also been shot at the palace thus created a separate revenue stream within this vertical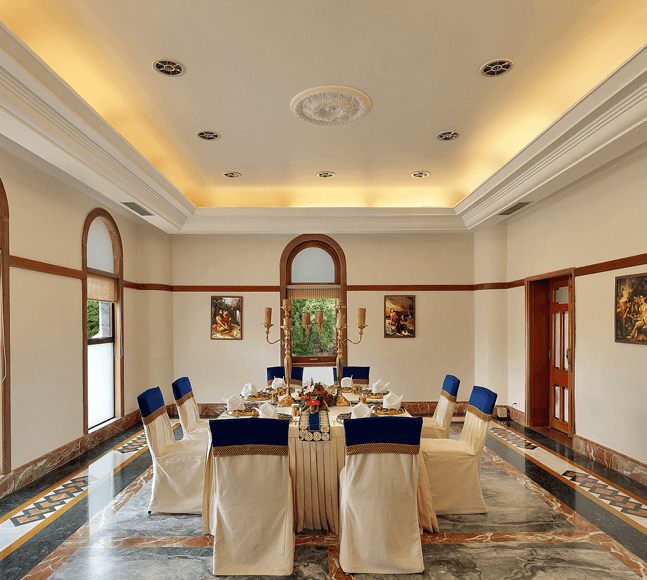 Real Estate Division
Mr Samarjitsinh Gaekwad has developed properties in Mumbai and is familiar with the business of leasing and selling real estate. A new, approx. half million square feet project for retail and workspaces is now launched in Baroda. The project is mix use development. "Crossway," construction work has commenced and in times to come this division is likely to drive the growth of the company.